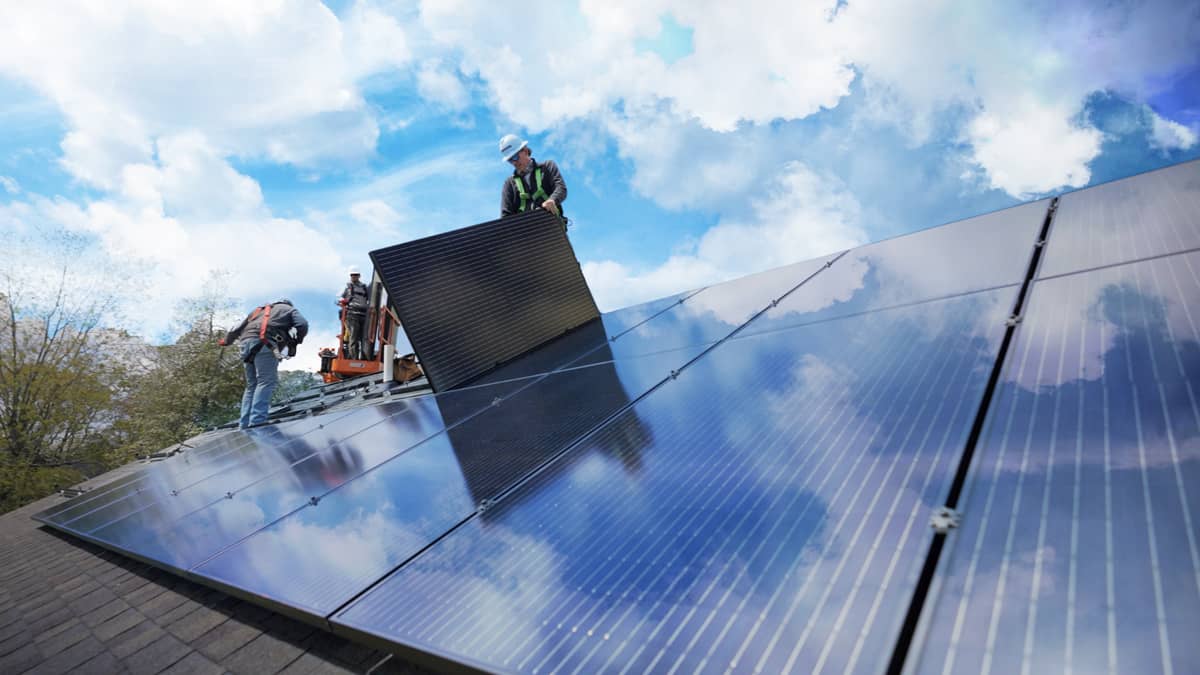 Installing solar panels on your home is the beginning of decades of cost savings and energy efficiency. Solar panels collect sunlight and automatically convert it into electricity that is transferred through the system's inverter for household use. The energy collected by solar panels powers your home and any excess energy is automatically sent to the grid for use by other homes and buildings.
While shared energy is an interesting concept, the real spark from solar energy is the savings you ultimately feel in your wallet. Installing solar panels gives you the power to reduce or even eliminate your electricity bills—and since sunshine is always free, you can even protect yourself from the rising rates of the power companies.

Tax Incentives
Maintaining a home with solar panels opens you up to federal and state tax incentives, making solar energy the system that pays for itself. A typical residential solar system comes with more than $10,000 in incentives to cover most of your system's costs.

Renewable Energy
A home with solar panels boasts a naturally reduced carbon footprint. Solar energy is a clean and renewable energy source. So, while you reap the cost-saving and tax benefits of solar energy, you are also doing your part to support a sustainable environment.
How Much Does Solar Cost?
The initial cost of a solar energy system typically varies from location to location depending on factors that we evaluate before the installation process begins. But Delaware homeowners typically recoup their upfront solar costs after 4 to 7 years of solar energy production.
Find out how you can save with solar
Why Choose Clean Energy USA
We design the right system for you by determining how much electricity you or your family consumes at home and the best opportunities for solar energy to offset your electricity use. Next, we evaluate your home and conceptualize the most efficient arrangement of solar panels for your specific roof and the actual position of your house. It all leads to our seamless installation effort where we even handle the entire incentive process—our efficiency ensures you will reduce your energy costs and recoup your investment quickly.
What's more, all Clean Energy USA solar panels have a 25-year warranty.
SLASH YOUR
ENERGY BILL
WITH SOLAR.
GET THE DETAILS TODAY.
Contact a Clean Energy
USA Solar Expert