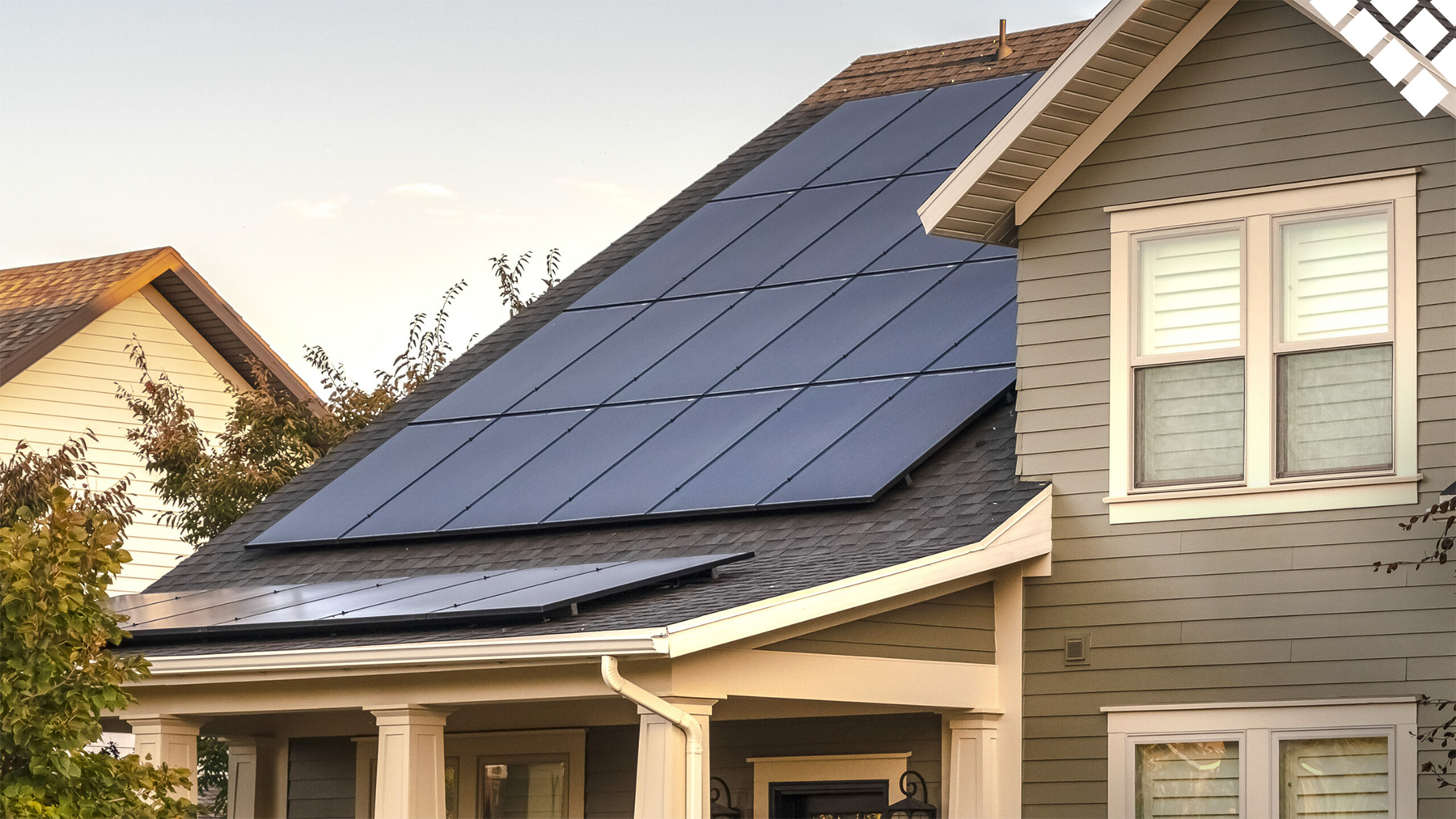 Choosing the Right Solar Company
With electricity bill savings, tax incentives, and positive environmental impacts, the decision to power your home or business with solar energy is an easy one. However, for most people, what follows next is where the real challenge begins: How do you know which solar company is right for you?
Let's say you decide to remodel your bathroom. Now, you might not be a contractor or construction expert, but it's relatively easy for you to decide what faucet you want or what tiles would look great over your bath. With solar, we know that it's a completely different story. When it comes to the solar industry, chances are you'll be far more unfamiliar with the nuances of purchasing the equipment, and how exactly to reap the benefits of the system once it's in place.
To ensure the equipment you purchase is high quality, energy efficient and meets your financial needs, it's important to do your due diligence when choosing a solar company—after all, it's a system that could last around 30 years.
Without a doubt, any company promising a three-decade relationship needs to be fully vetted. With that in mind, here are the most crucial factors to consider when choosing a solar installation partner.
GET THE DETAILS TODAY
Connect with a solar professional at Clean Energy USA today!
Go With A Local Solar Company
Any full-service, local solar company will always have a team nearby. As such, selecting a locally owned solar installation company means you can rest assured that you'll have easy access to professionals who know your system.
What's more, local companies are experts in your region's building and electrical codes, and boast intimate knowledge of municipal permit and building code standards. A local installer also maintains a strong relationship with their local permitting offices and inspectors. This all ensures the entire process goes as smoothly as possible. And when it's time to talk about tax incentives, a local installer knows exactly what paperwork you need and where it needs to go.
But it's about much more than enjoying the practical benefits of having access to nearby customer services. With a local company, you're not just a customer who contributes to the bottom line—you're also a neighbor. Living in the same community as your installer means you get the added value of working with a team that truly wants to make their home a better place. Local companies are actively invested in the community you call home, and that's an advantage you cannot find with a national installer.
Ask About Turnaround Time & Home Visits
Another great reason to establish a relationship with a local installation company is the ability to have a professional visit your property to make a proper evaluation. This is incredibly helpful in the planning stages, as it's not practical for an installer to evaluate your home or building without actually seeing the site for themselves. An on-site visit gives the installer a chance to examine several factors, including the structure of your roof and possible configuration of panels.
A reputable solar panel installer can also estimate how many days it will take to install the solar panel system and when exactly you will begin to see savings on your electricity bill. On average, a typical seven-kilowatt system with around 20 solar modules takes between one-to-three days to install. Of course, that depends on the size of your project and how many others the installer has on their checklist.
CONTACT US
Clean Energy USA is Delaware's #1 Solar Installer.
Look For Installers Offering Customized Solutions
Solar installation is definitely not an industry that should go by the "one-size-fits-all" method. Houses and other buildings do not work that way. There's differently sized roofs to consider, made from varying materials; as well as other factors like the position of the home relative to shade and other obstructions that dictate how much sunlight it actually sees. Not only that, different customers often require different measures of energy assistance, with unique budgetary situations to boot.
Find companies that offer customized solar solutions depending on your home's specific requirements. Quality installers will visit your property, check the roof space, understand your budget, and evaluate your recent electricity bills to understand your power needs. Only then will your best-suited solar energy solution come together.
To find out the extent of your solar installers customizable possibilities, ask questions, such as whether they will update your property's electrical panel if needed.
Learn About What Kind Of Warranties Are Available
Your solar panels will have a lifespan of 30 years and although it's possible to go the length of three decades without experiencing issues with your solar panels, a long-term warranty is vital to protect against the unexpected. A solid warranty guarantees that the installation company will always be there for you, which is important to ensuring a robust return on investment. Also the longer the warranty, the more confidence the installer has in their product.
Policies expressed in solar panel warranties include labor, equipment, and performance assurances. A Performance Warranty (25 years) pledges 85 percent power generation in the 25th year. This amounts to an agreement between you and the solar panel installer that the quality of the investment won't depreciate significantly over the lifespan of the panels.
An Equipment Warranty (25 years) covers maintenance activities, such as removing and replacing defective solar panels. What's more, it covers the shipment and mounting of replacement panels.
Make Sure The Solar Company Is Certified
Solar panel installation involves many technical aspects that require years upon years of experience and industry knowledge. With all the challenges inherent in solar installation, you must choose a solar energy installer with all of the proper licenses and certifications, as well as a proper respect for all safety requirements and practices.
A good way to narrow down your choices is to check the company's certifications and expertise. Find out more about their previous work and whether they are experienced in setting up systems on types of roofing similar to the one you have.
For accreditation, the "gold standard" program is the North American Board of Certified Energy Practitioners (NABCEP). Earning a certified accreditation from NABCEP requires stringent training in solar installation, as well as clearing a written test—only then will a certified installer possess a satisfactory amount of knowledge to do the job well, each and every time. And when you find a solar installer who's a good fit for your needs, don't hesitate to ask to see proof of certifications and licenses.
Takeaway
The combination of expert service from a local, knowledgeable installer, tax incentives, and a calculable return on investment add up to shine a light on the fact that there's never been a better time to go solar. But the key to enjoying the benefits of solar for the full lifespan of your panels is choosing a reputable, local solar panel installer using high-quality products and superior workmanship. As Delaware's leading solar panel installer, Clean Energy USA has installed thousands of solar electric systems throughout The First State. Connect with us today to learn more and start your journey toward energy independence.