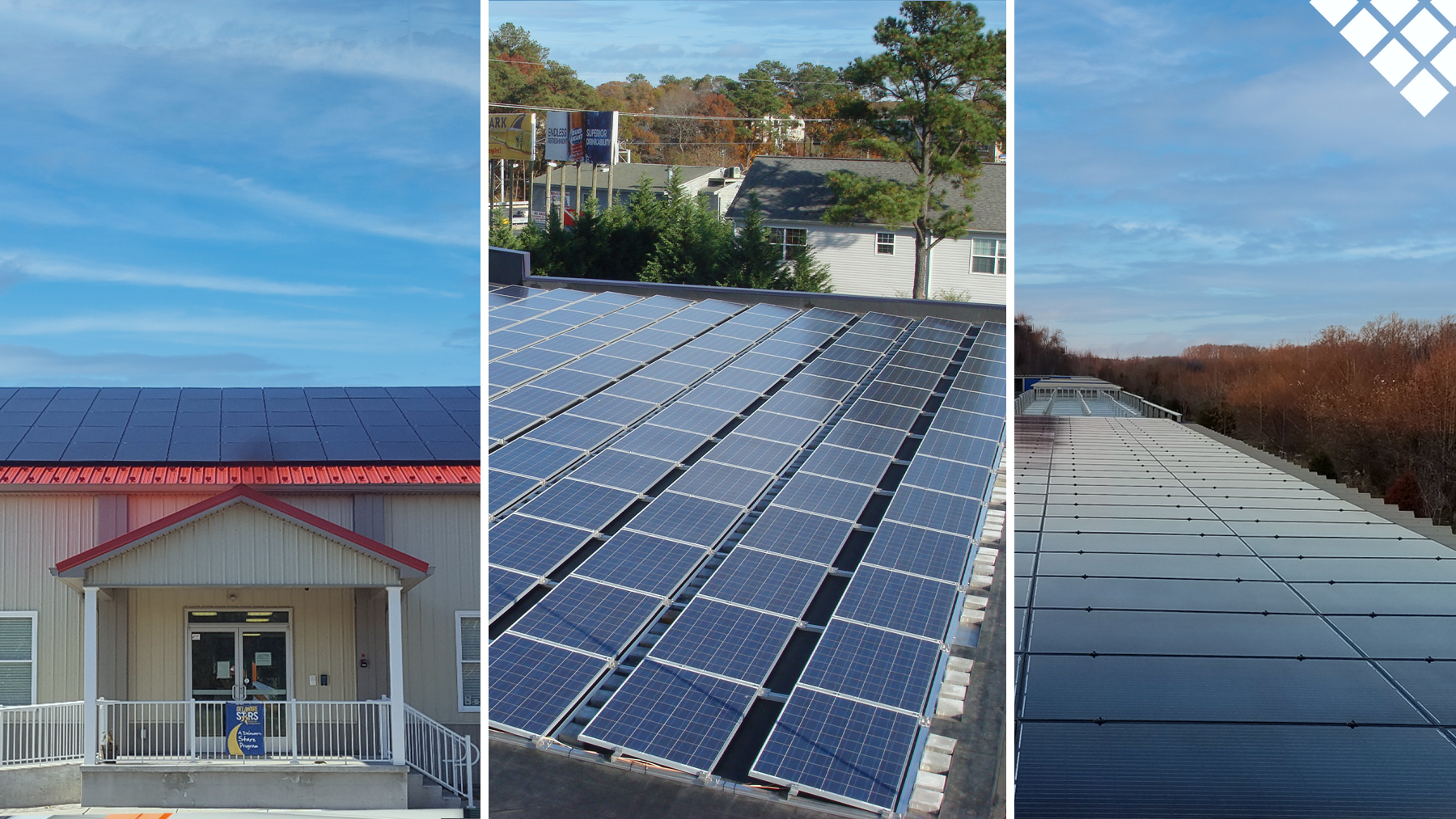 Commercial Solar Install Cost & Time
Whether it's to cut utility costs, reduce their carbon footprints, or simply make a sound investment decision, commercial entities are increasingly turning to solar energy to power their operations.
Commercial solar adoption has been on the rise, with some of the most successful firms in the world making the switch. Two-thirds of all commercial solar adoption has occurred in the last few years alone—which happens to coincide with a marked decrease in solar installation costs. That means commercial property owners are investing heavily in solar at a time when it's more cost-efficient than ever.

While every business has its motivation for transitioning to solar power, the cost savings associated with sun-powered energy is something that can't be ignored, especially when you consider that U.S. small businesses spend $60 billion a year on energy. Along with a 70-percent reduction in installation costs throughout the past decade, federal and state incentives help further drive down the price. And once the installation is complete, one analysis found that businesses were able to slash their electric bills by nearly 90 percent.

The big picture aside, we know you have two main concerns: How much will commercial solar installation cost? And how long will it take for a contractor to complete the installation?

So, let's break down these key questions.

Commercial Solar Install Cost
For starters, it's important to understand the difference between residential and commercial solar panel systems. Commercial versions are a bit larger than those you see on residential homes, and often designed differently, due to the typical flat-roof construction of most commercial properties. While a 10-kilowatt (kW) system makes sense for the average home, commercial systems tend to be much larger, and thus, more expensive—until government incentives begin to kick in.
Commercial solar adoption has been on the rise, with some of the most successful firms in the world making the switch.
For perspective, the average price of a residential solar installation is $20,000—down from $40,000 in 2010. A commercial system can range from $50,000 to several hundred thousand dollars, contingent upon the size of the building. In most cases, solar energy is priced per watt and varies based on where your business is located. The average price per watt was under $3 in 2021, down from more than $3.30 in 2016.

Commercial solar panels range in size from 25kW to 250kW, and prices range depending on how much solar you need—with a smaller installation costing on average $50,000, including federal incentives.
Commercial Solar Panel Incentives

Additional incentives make installing solar panels in Delaware more affordable. For example, as of Jan. 1, 2021, the state is offering up to $30,000 in grants for commercial solar customers through its Green Energy Fund. Combining this with potential local incentives and promotions drops the overall cost of installing solar panels considerably.

Generally speaking, commercial solar incentives can include federal tax credits, Delaware grants, state environmental incentives, and local rebates and incentives. You can also ask your solar installer whether panels are considered depreciable assets during the first year of use, which can result in additional tax benefits.

Commercial Solar Installation Time
After you've agreed to a contract with a solar expert, your next area of concern will most likely be installation. With a business to run, you're looking for the installation to be done as quickly as possible—and that's understandable.

As we outlined earlier, while commercial and residential solar panels work very much the same way, the size and the scope of the overall project mean commercial installation will inevitably take longer.

Our average commercial solar installation for larger projects is one week. It's important to note that installation can't proceed until the permitting process is complete, but that's something that a knowledgeable solar contractor can do on your behalf.

Takeaway

It's important to reach out to a respected commercial solar contractor that is transparent and honest about every aspect of the installation. As Delaware's leading solar expert, we can help you understand the cost structure, including incentives and other available promotions.

The bottom line is that your installation cost and time will vary, depending on the size of your system. The only way to truly understand how a solar installation will impact you is to speak to an expert.
FREE DOWNLOAD
Solar Energy Incentives for Commercial Customers
Find out how you can save more with Solar Energy Incentives!
Download Now