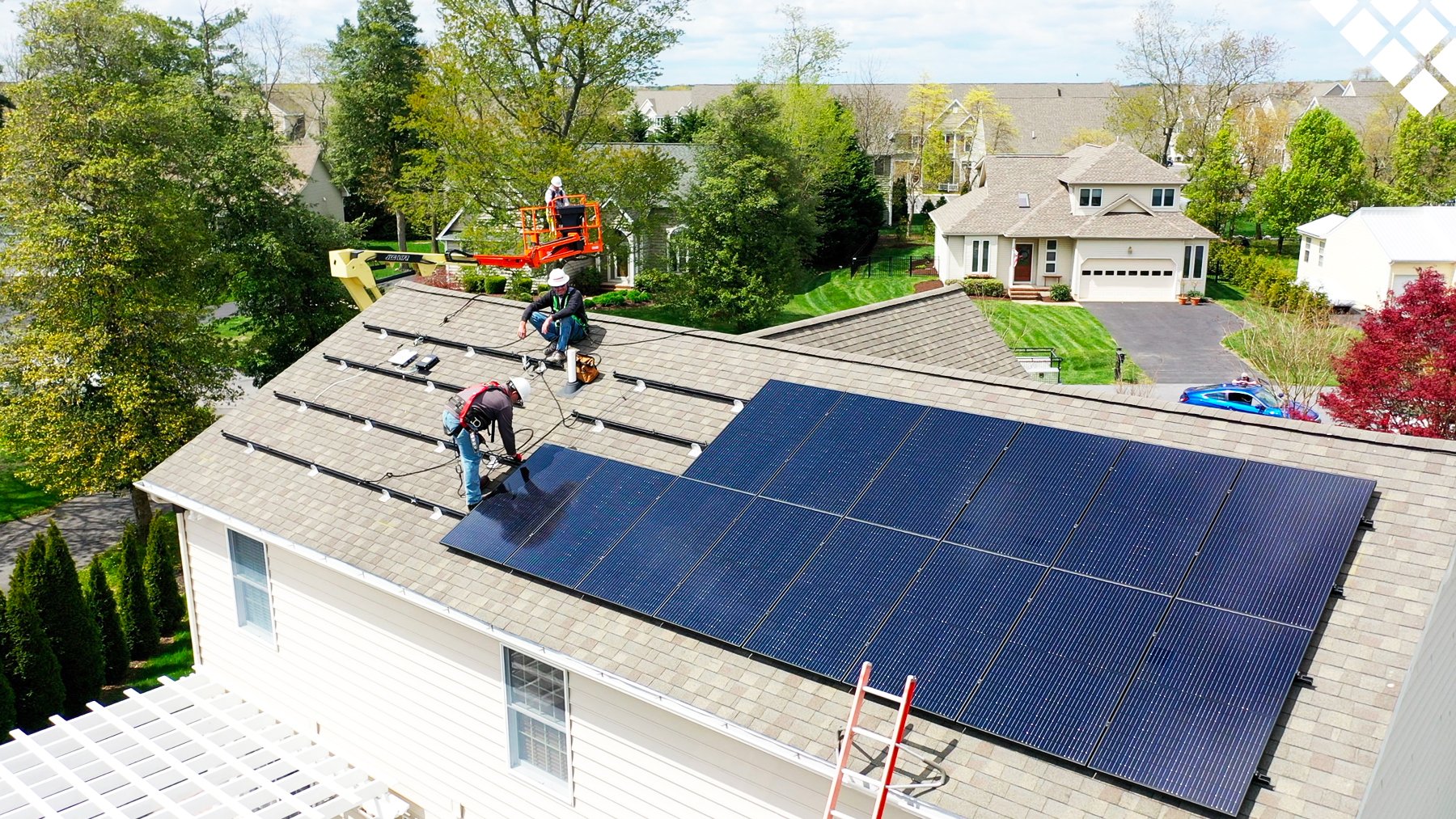 How Long Does it Take to Install Solar Panels?
As a homeowner, you probably have a lot of questions about solar energy. One of the top questions we receive from anyone considering solar panels is, "How long does the installation process take?" and "When are the solar panels switched on?" Understandably, customers want to know how long it will take after signing a contract to finish the solar project so that the energy savings can begin rolling in.
There are a number of factors that determine your solar project timeframe, beginning with the installation and culminating in the moment when the system is energized (turned on). We'll discuss those factors and provide an estimated timetable for the entire project, from start to finish.
Clean Energy's Installation Process
Before we discuss the factors that can extend or shorten the installation and approval timeline, let's talk about how long it will take for you to reap the benefits of solar energy when you choose Clean Energy USA as your solar panel partner.
Given the number of factors, you'd think the process would take multiple months or even a year. The truth is, when you work with Clean Energy USA, it takes roughly 30 days. In most cases, the actual installation is completed in one day. Considering how busy your daily life is, that's incredible. Clean Energy USA works efficiently and diligently—so your installation should only take one day, barring any unforeseen circumstances.
Then, there is the approval process conducted by the county and utility company. Here in Delaware, residents in most counties—regardless of their utility company—will experience an approval process of roughly 30 days. Following the approval, your system can be immediately energized—or "turned on"—which begins the process of drastically reducing or eliminating your electric bill.
Solar Power Installation Timeframe Factors
The solar panel process hits completion relatively quickly compared to other projects of similar size. Determining how long depends on five factors:
Solar installation company
Local permitting process
Size of the solar panel system
Roof characteristics and electrical needs
Utility company connection
Solar Installation Company
The size of the company and its crew can factor into the amount of time it takes to install solar panels. What's more, the number of installations they do per month also plays a role in how quickly your installation can be scheduled and completed. With skilled technicians that have installed hundreds of solar arrays, Clean Energy USA conducts the installation process at a brisk pace. You'll only have to deal with our crew on your roof for one day!
Inventory size also plays a role in how quickly a company can install solar panels. As a larger solar company, our abundant inventory helps us expedite the installation process. Smaller companies often experience massive delays because they cannot get the solar panels or inverters in a timely fashion. A large-scale solar installation company, we boast a robust inventory on hand—this means we're ready to install as soon as the permits are ready.
Local Permitting Process
Before the first panel is installed, permits must be filed with the local government. This is mainly to let them know that work is set to begin on your property. Permits needed are specific to location, but typically include a photovoltaic (PV) specific permit, a general electrical permit, and/or a construction permit. Clean Energy USA handles all of these permits behind the scenes, tracking down the necessary officials so that we can get started immediately on installation.
Size of the Solar Panel System
Depending on the availability of space on your roof, you might request a larger than average solar panel system. But large or small, the size of your home's solar array doesn't change much about our installation process. While larger solar arrays could technically take longer to install, the process can still be confined to only one day when it comes to the typical residential property roof.
Roof Characteristics & Electrical Needs
When it comes to the shape and orientation of your roof, as well as your electrical needs, your property is unique. Some homes require more prep work than others before installation can begin. This is where our review and assessment process comes in. Common upgrades include re-roofing, electric panel upgrades, or roof reinforcement. The good news is that many of these upgrades can happen simultaneously with other steps in the process.
Utility Company Connection
Before your solar panel system can be energized (or "turned on") your installer must file an application with your utility company to connect your solar panel system to the grid. The approval process can be completed in approximately one month's time. And as with other steps in this process, Clean Energy USA does all of the leg work for you.
Takeaway
A solar power setup doesn't have to be a major construction project that puts a strain on your daily life. Clean Energy USA boasts a time-tested process that removes any hassles and headaches along the way, ensuring that you'll begin to experience energy savings and a return on investment in about a month!
FREE DOWNLOAD
Solar Energy Incentives for Residential Customers
Find out how you can save more with Solar Energy Incentives!
Download Now